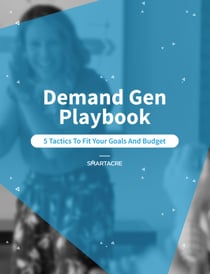 B2B marketing is hard. If you sometimes feel like you don't have enough resources, or can't keep up with changing marketing technologies, you're not alone. And you don't need to be.
Choose tactics matched to your goals and budget to:
Increase Conversions
Boost Organic Traffic
Generate More Leads with PPC
Increase ROI From Your Marketing Automation Tools
Improve your Website
Prioritize: so you can stay focused and WIN
Need more support or do you want to accelerate results? Contact our team of experts in marketing and sales technology.